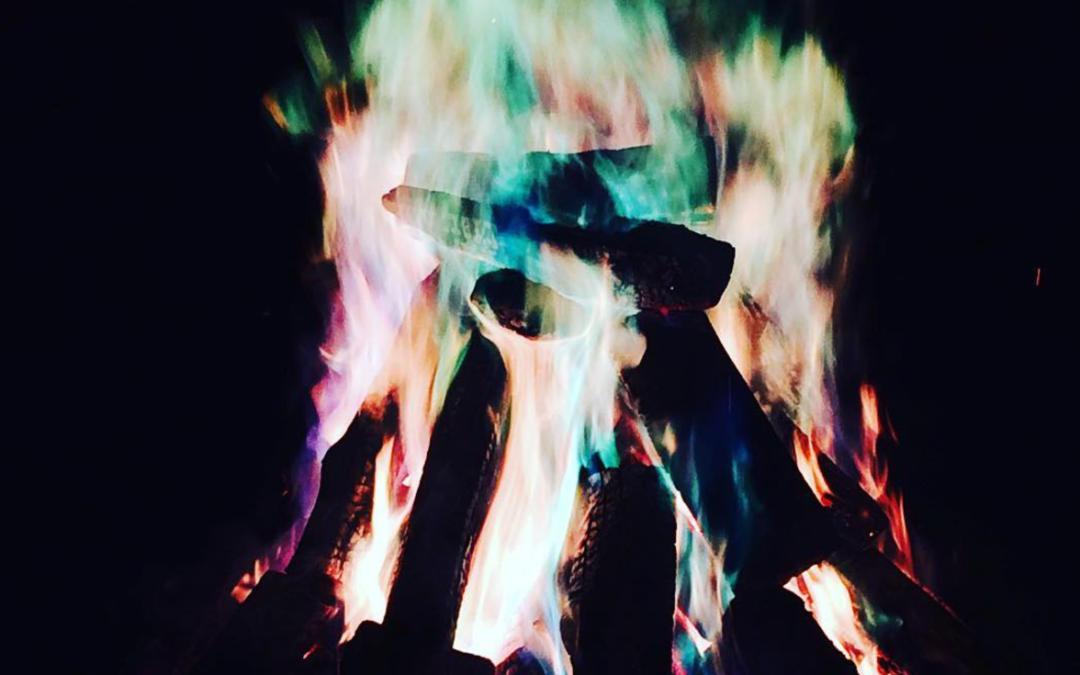 Growing up Black in the South, we weren't allowed to participate in Halloween because it was labeled as 'the Devil's day' by most pastors, preachers and nosy church folk within a 50 mile radius.  That was the test of truth.  Because no one challenged the ass-backward beliefs of my mother and stepfather, many years passed my younger brother and I by with no Halloween.  Naturally, when we gained two younger siblings many years later everyone got amnesia and it was then seen as a fun, celebratory occasion by which we could continue to feed the machine of consumerism by going out and buying a costume to be worn once. 
In my adulthood, I allowed myself to embrace my love for Halloween and was okay with the fact that this was a holiday that I personally felt connected to. But, I didn't fully understand why…was this rebellion?  Or was I picking up on my inner Harry Pottress?!
Twelve years into adulting and I realize now that my connection to the holiday know as Halloween by our corporate culture – Samhain or Hallow's Eve in others – is it a time of remembrance.  Traditionally, costuming was a way of channeling certain energies, spirits and ancestors.  It wasn't just about going from door to door asking for candy that was likely packaged by a foreign factory worker…nope.  The traveling from door to door was about weaving together story and remembering those who had gone before us and invite them into the last window of opportunity before Winter fully set in.  Being that I have lost 4 family members in the past 3 years, I am hyper-sensitive to ceremony and times of reflection on life and death.  If nothing else, I have learned how precious and short life truly is and that's brought me to my own personal place of remembrance for who I am…who I agreed to become when I manifest into this Earth suit.  So as wild and off the cuff that this might all sound, I just want to give thanks for being in community with people who are doing Halloween RIGHT.   What a gift that during times as intense as these, we can reflect on moments of love, beauty, connection and goodness from our ancestors.  Truth is, regardless of the color of our skin – we ALL have ancestors.  And I would almost bet that on the other side, they've squashed their beef and are voting on next year's descendings already.  What I want to get across is this – check your assumptions about the meaning of Halloween and really explore for yourself why we need to costume and run door to door asking for sweets.  Consider what it might look like to spend Hallow's Eve & All Saint's Day being grateful for this life and giving thanks to all those who have passed that we might now stand on their shoulders.